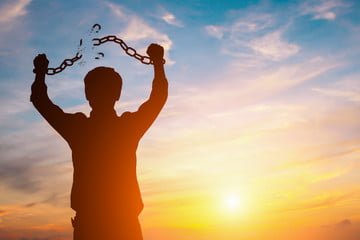 The mainstream media, who is responsible for pushing the government's totalitarian ideals on the public are both crashing and burning along with their puppet masters as people constantly disobey their orders. People all over the world are protesting the authoritarian boot on their throat and it's only a matter of time until the power structure crumbles for good.
It's a good time to commend humanity. If anything good has come out of this "plandemic" it's that people's eyes are now wide open to the tyranny and police states they've been living under for centuries. Humanity is awakening to the fact that they own themselves and their lives are not to be gambled with by politicians. I personally believe that this "pandemic" is going to be the beginning of the end of the ruling class, and it could not have come sooner.
As James Corbett of the Corbett report said: "No surprise that you are not hearing about this at all…so if you do want actual information about what is happening with these protests, you are, of course, going to have to online independent sources of information."
Many in Big Tech are attempting censorship right now and we have, unfortunately, been signaled out for not toeing the line and falling in line with the ruling class and their calls for totalitarianism. At this point, I'm concerned with humanity's right, freedom, liberty, and regaining self-ownership. Let history show who was on the wrong side of this issue.
Real information can be found at the Corbett Report, and Del Bigtree's YouTube channel. You can also watch the Ron Paul liberty report for some non-biased information. People all over the planet are pushing back against tyranny. We are no longer a small minority. The elitists have finally pushed the masses too far and the truth will get out.
If we stand together and oppose this tyranny right now, we can all experience the freedom we have owed at birth but denied by politicians and elitists. It's possible to break the chains of tyranny as we can see RIGHT NOW!
As James Corbett said:
"The real truth that they desperately don't want you to think about is that they need your compliance to make this happen. This is an exceptionally important point. This is the reason why so much time, effort, attention, and energy is directed into propagandizing the public on various things. It is because what you think, what you believe, influences the way you act and what you are or are not willing to accept. You control reality. You control your reality. This us…the reason why propaganda even exists."
Corbett adds:
"The way to defy this, the way to end the lockdown is not some occult mystery, it's not going to require some sort of 18-dimensional chess, it's not gonna be some big plan…no! You end the lockdown because the lockdown only happens because of compliance, because of people complying with it; because people go along with it. This is NOT a difficult point."
Corbett lays it out just like we have. The time for disobeying is now. The time to reclaim your freedom is now. We are many and they are few. We decide when the draconian tyranny ends. And it ends NOW.
"If you dare do so in defiance of government orders, if you dare to try to open your business during this lockdown…there is strength in numbers.

The lockdown only exists because people comply with it."
Stop waiting for "authorities" or rulers or politicians to tell you what to do! You own yourself. Don't comply with tyranny or the tattle tale mini tyrants who love their own slavery and will stop at nothing to see others enslaved along with them. This is a pivotal time in history, and for people like Bill Gates. Gates' days in power are numbered. The police state's days are numbered. We are the ones who control our own lives. And we are many.
Start thinking for yourself. Start to know no one owns you. No government, no politician, no law enforcement officer, no bureaucrat and not state worker owns you. No human can make a rightful owner and no human can make a rightful slave. Realize the power you have in just realizing you own yourself. It doesn't matter how many votes a politician gets. It doesn't matter what he commands, he still doesn't own YOU.
This video from Corbett is powerful and hopefully, we can all start to realize we are humans too and we deserve rights, freedom, and to live our lives free from coercion just like the politicians do. This has never been about protecting lives, but about tyranny and control. Let's show the elites that they own only what they've worked for. WE own OURSELVES!