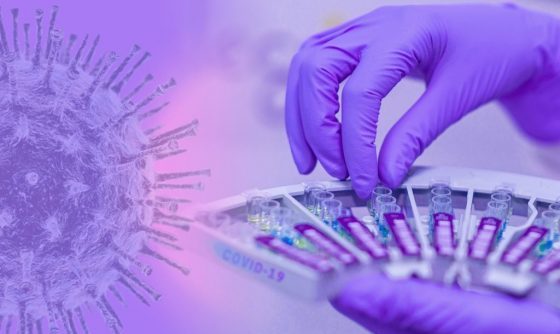 We are being lied to all day every day by the mainstream media and government officials. We are supposed to be in a state of panic and fear, yet the numbers (even the manipulated numbers) don't warrant such a reaction.
A coronavirus antibody study released Monday found that the novel coronavirus infection rate in Los Angeles County "far exceeds" the number of confirmed cases, meaning that the fatality rate is also "much lower" than previously thought, just like every human with the capacity to think on their own has already determined. We destroyed the economy and people's lives for something that is turning out to be no worse than the common cold.
The preliminary results of research conducted by USC and the Los Angeles County Department of Public Health found that about 4.1% of the county's adult population carries the COVID-19 antibody, about 28 to 55 times higher than the 7,994 confirmed cases reported in early April.
A similar study released last week by Stanford University showed a similar phenomenon in Santa Clara County, finding that 2.8% to 4.2% of residents tested carrying antibody resistance to the virus, a percentage that far exceeded the number of recorded cases.
Adjusted for the margin of error, the percentage of adults with the antibody ranges from 2.8% and 5.6%, which translates to between 221,000 and 442,000 adults. The county had recorded 617 deaths from the virus as of Monday, according to The Washington Times.Keep in mind how they are counting the deaths too:
BOMBSHELL: MN Senator Reveals HHS "Coaching Document" On How To OVERCOUNT Coronavirus Cases
Another COVID-19 Whistleblower: A Montana Dr. Says Government Is Drastically Overstating Deaths
However, instead of admitting to being wrong and the failure of the lockdowns, government health officials are doubling down on the fear. "These results indicate that many persons may have been unknowingly infected and at risk of transmitting the virus to others," said Dr. Barbara Ferrer, director of the public health department, in a press release.
They want us living in fear of each other and needing enslavement to continue on. But it's time to move on without the government's permission. Free men don't ask permission anyway.
"We haven't known the true extent of COVID-19 infections in our community because we have only tested people with symptoms, and the availability of tests has been limited," said USC professor and lead investigator Neeraj Sood. "The estimates also suggest that we might have to recalibrate disease prediction models and rethink public health strategies."
You think? You mean killing people's livelihoods was a bad idea? You don't say. These people have been proven to be lying fear mongers and we shouldn't be obeying their commands at all anymore. Civil disobedience has already begun and it's going to get worse and wider spread as these lies continue to come out. This was never about health, it's always been about control. They don't have control if no one obeys their commands.
The mainstream media and government continue to spin this as some sort of excuse to exercise control over our lives. Even with the numbers not on their side, they are moving the goalposts of control and if we don't start moving on without them, we'll be fastening the shackles around our own ankles.
The SHTF, not because of a pandemic, but because of the government's ability to panic the public while we complied with their draconian and tyrannical orders that have destroyed what took a lifetime to build.